Register now to get a free 30-day trial of the Danomics platform. During your trial you'll have full access to the Danomics platform including our petrophysics, production, and mapping tools. We want to make sure that you get the most out of your trial, so you'll receive:
Free software on-boarding and training
Full software support
All software updates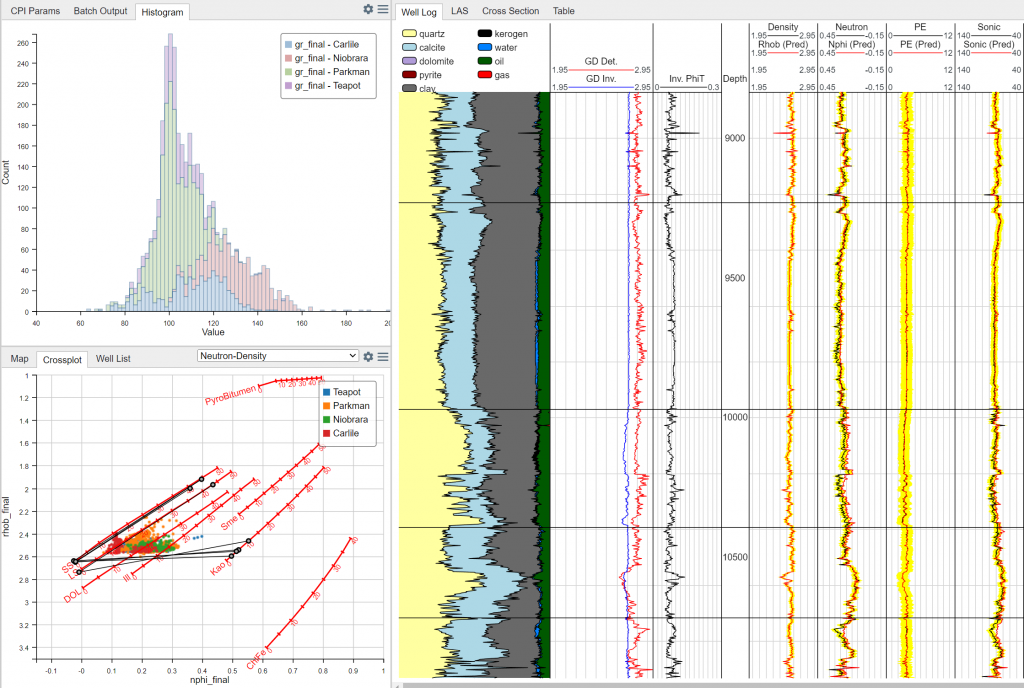 Petrophysics Power
Danomics Petrophysics offers a best-in class petrophysical workflow that is designed to help you scale your workflows from a single well to 1000s of wells. Our tools help you get your data interpretation ready so you can interpret efficiently and maintain spatial consistency throughout your area. Modules include:
Curve normalization and editing
Badhole ID and Repair
Clay volume analysis
TOC analysis
Mineral Inversion
Porosity
Water Saturation
Cutoffs interpretation
Volumetrics
Lithofacies, Pore Pressure, Geomechanics, Wellbore Stability, Shear Log Modeling, and more!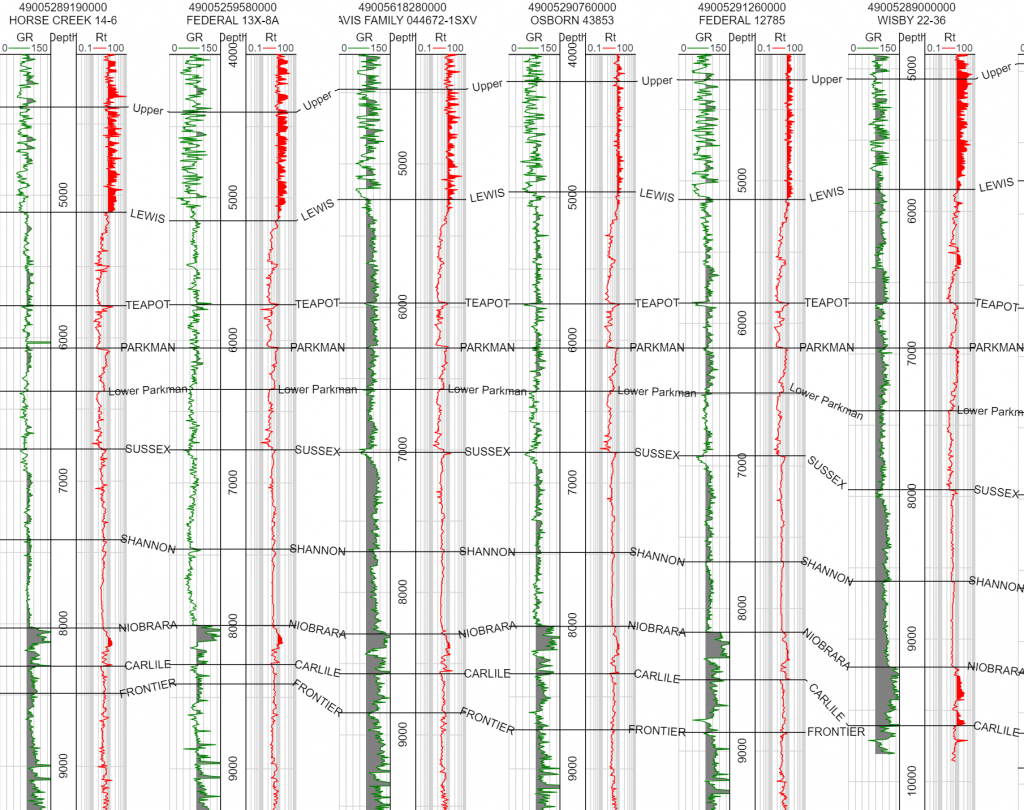 Geoscience Capabilities
Mapping and cross-sections are key to understanding context and Danomics has you covered. You can build out rich displays with maps, shapefiles, and production overlays. Pull cross-sections across your field, pick tops, and build out the stratigraphic framework.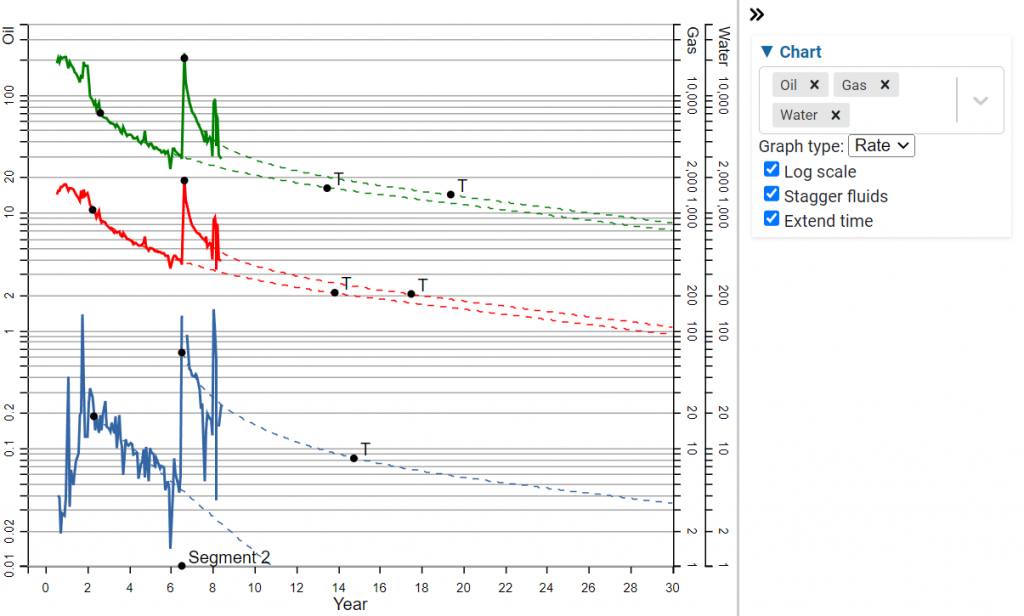 Production Analysis
At the end of the day production is the ultimate judge of your interpretation. Analyze your production with automated + manual decline curve analysis tools, multi-well type curves, multi-segment declines, and even quick look economics.
Want to do more? Give our new recovery factor analysis and rate transient analysis tools a try!
Want to learn more before trying it out? Let us know and we'll get in touch.