Danomics Geoscience software platform is a cloud-based mapping package powered by the industry's most sophisticated reservoir characterization package. Danomics has the tools you need to generate best-in-class interpretations faster than ever before.
Rapidly build out the structural and stratigraphic framework, calculate reservoir properties, generate grids, and create rich, informative map displays.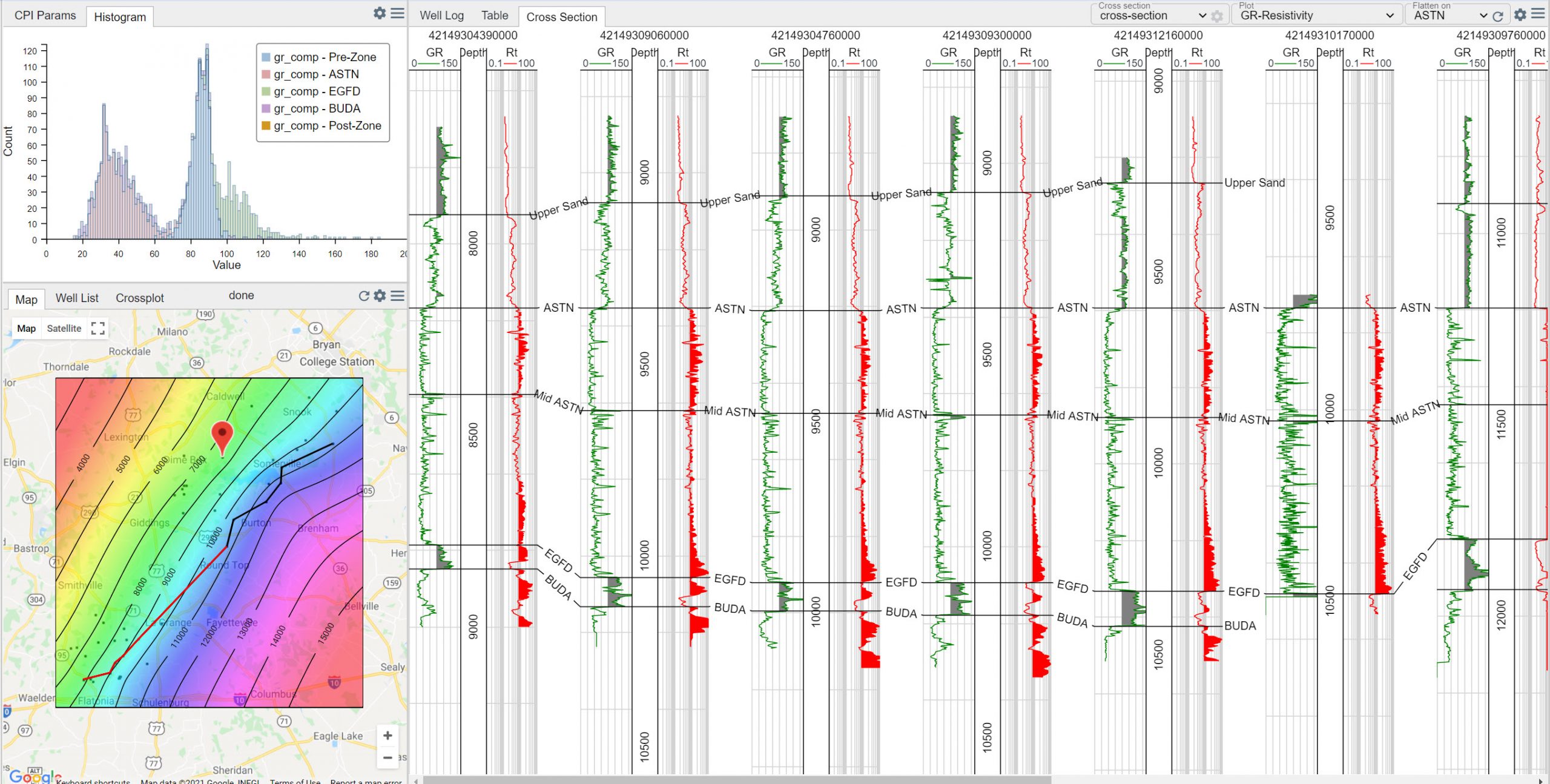 Interpretation Ready Data
Leverage the power of Danomics Petrophysics to get your data Interpretation Ready in minutes, not days or weeks. Having your data show up from the start of your project shouldn't be a challenge. Some of what we handle for you includes:
Automated log conditioning: Danomics automatically aliases all of your data and put in into the right unit, curve type, and lithological reference space.
Curve Normalization: Instantly normalize your curve data with one click or use our sophisticated spatial-based normalization tools to ensure data consistency.
Automated washout repair: Flag badhole data and automatically apply ML-powered curve repair to ensure your data accurately reflects the subsurface.
Reservoir-first Interpretations
Danomics Geoscience lets you power your interpretations with our best-in-class petrophysical workflows that let you build out basin-scale interpretations while maintaining the ability to do well-by-well and zone-by-zone customizations.
When combined with Danomics Petrophysics you can interpret all the key properties including clay volume, TOC, porosity, saturation, reservoir and pay thickness, and volumetrics. Our advanced tools give you the power to innovate out of the box with pre-built methods for generating synthetic shear logs, calculating geomechanical properties, and evaluating pore pressure.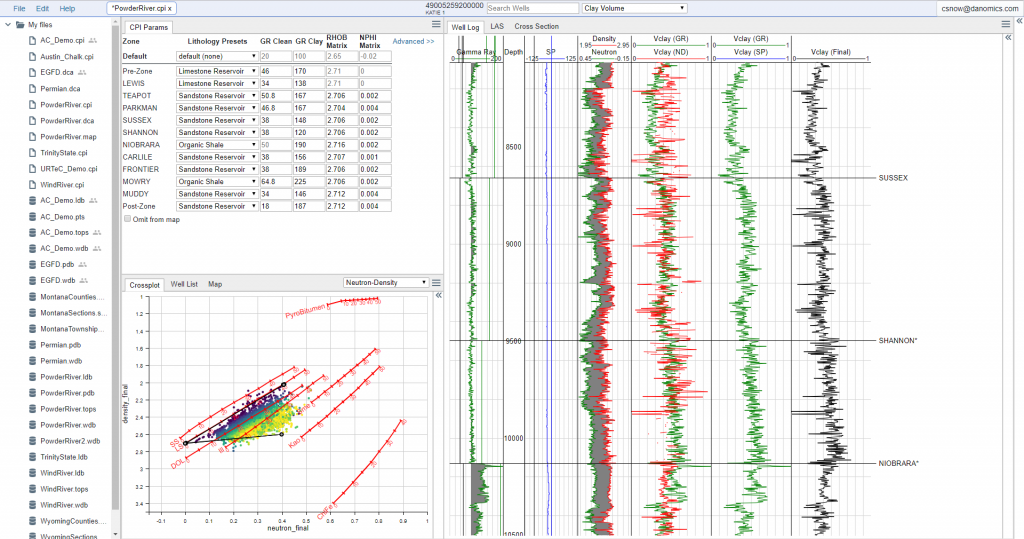 Oil & Gas Powered by the Cloud
Danomics' software is cloud-native and delivered entirely through the web browser. You can access your projects, data, and workspace where you are. Why cloud-based?
By leveraging cloud-infrastructure and data centers we can instantly and automatically scale up computing power to handle the largest of projects.
Moving to the cloud means your projects are wherever you are. No more worrying about moving licenses between computers, carrying around security dongles, or performance lag when connecting to remote desktops
Cloud computing eliminates the necessity of purchasing and maintaining high-end workstations. Our software can be run on any device with access to an internet connection.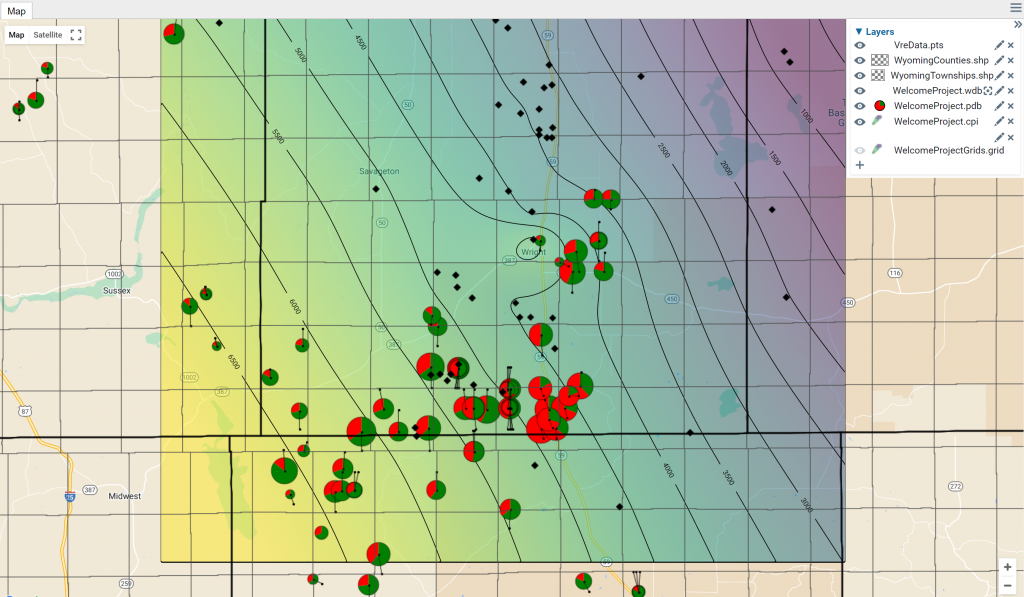 Cloud is the future of oil and gas and Danomics is leading the way. Contact us at sales@danomics.com for licensing information, to arrange a demo, or to start your free trial.
Have questions? Contact us to learn how Danomics Geoscience software can start powering your subsurface evaluations today.