The Production Insights Platform is a collaborative, cloud-hosted platform that provides decision-makers and technical staff with the tools they need to quickly make critical insights and reach the best decisions. Production and economics-focused workflows allow staff to quickly advance projects from early-stage scoping to prospect level economics.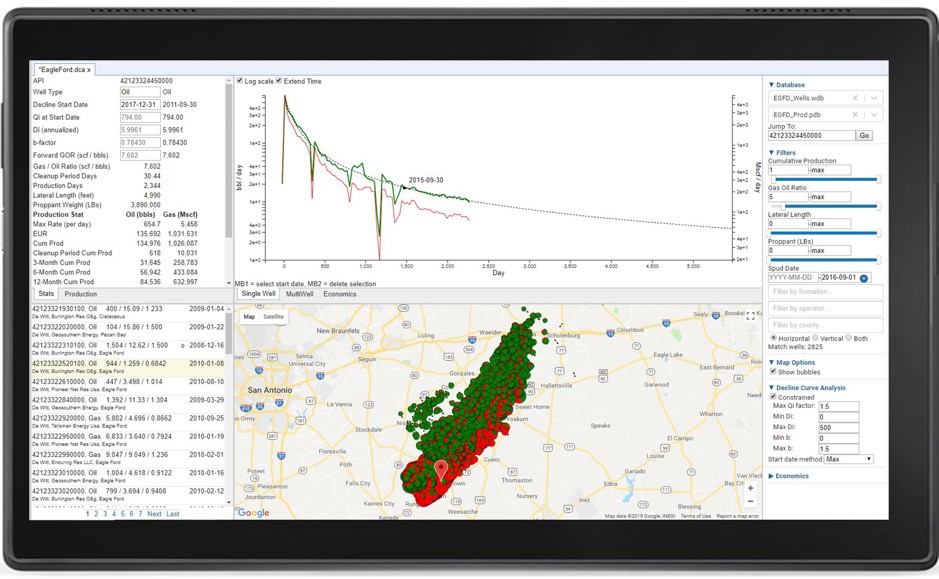 Powerful Features
The Production Insights Platform is built with the features you want to get the answers you need.
Automatic and manual decline-curve analysis for both single-well and multi-well selections that give the user full control to customize their analyses.
Mapping tools to visually inspect results and identify areas of over/under-performance.
An integrated economics package that transforms production forecasts to economic results.
For questions or to arrange a demo please contact sales@danomics.com.