Danomics' petrophysics software is cloud-based and delivered via the the web browser. That means that you'll access it by navigating to the Danomics home page, and then logging into our site. The process will be similar to that of many other common web-based platforms you use.
Registration
If you have not already done so, you will need to register. To register, go to www.danomics.com and click on the "Create Account" button.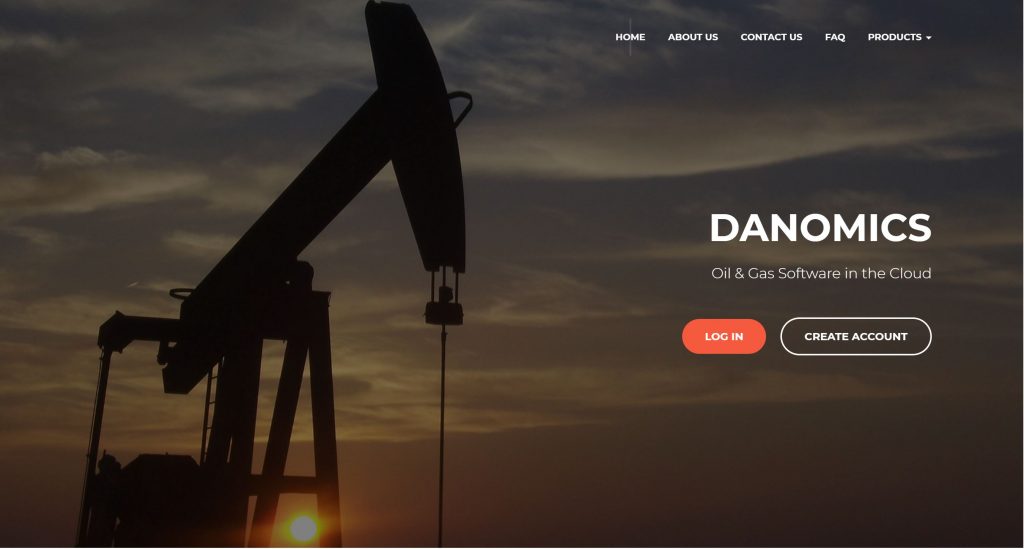 Once you have clicked the button you will be taken to the following page: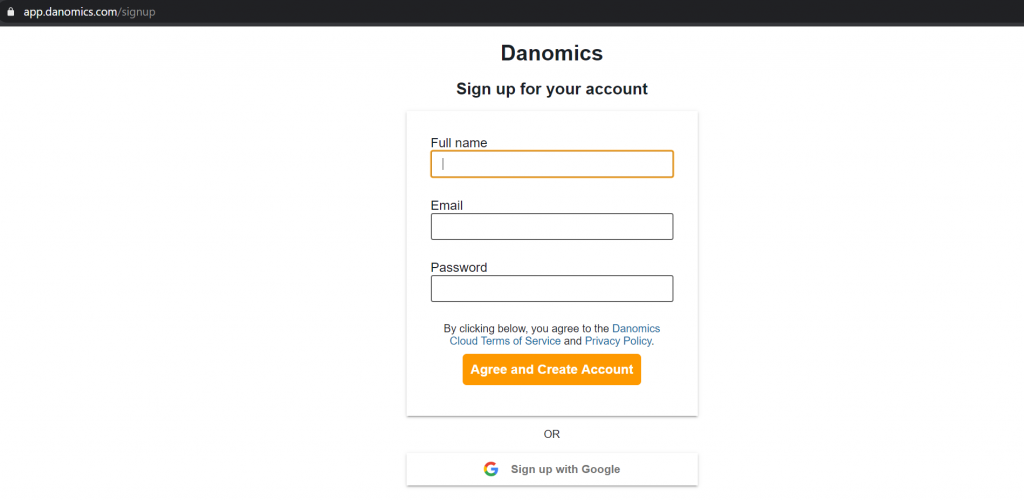 At this point just enter in your work email address and a password of your choosing and you'll be registered. After clicking on "Agree and Create Account" you will be directed to the Danomics' Platform.
You will also receive a confirmation email – be sure to check your junk or spam folders if you don't receive it within a few minutes. You will need to confirm your email to continue using the platform in the future.
Login
If you are already registered you will need to login. To do so, visit www.danomics.com and click on the red "Log In" button, as shown below.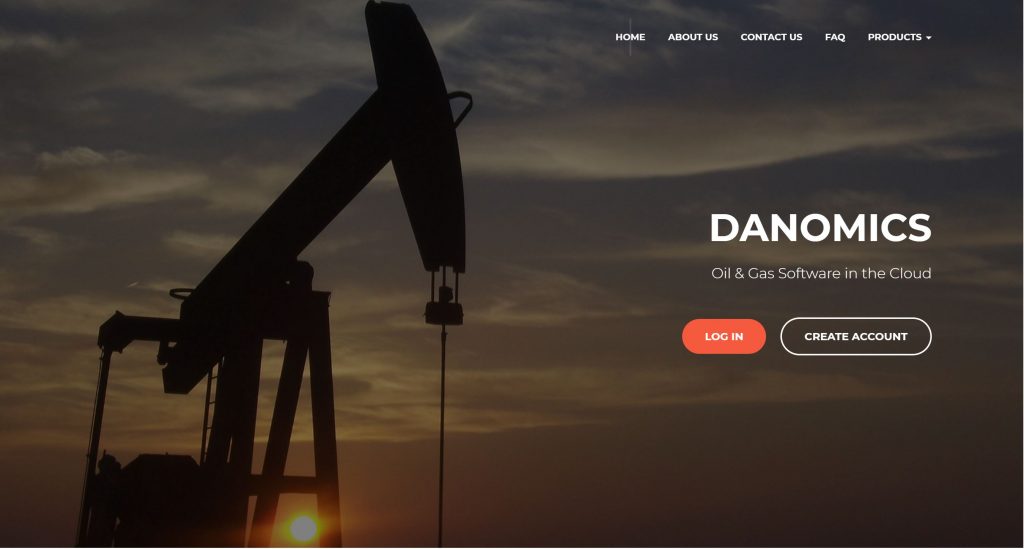 On clicking, you will be directed to the login page, where you simply enter in the email address and password that you registered with. If you have forgotten your password you may use the link underneath the Log In button to receive a reset link via email.
Licensing and Trials
If your company has an account we will email your company's administrator and authorize you as a user – don't worry – we won't charge your company without getting explicit authorization and you can use the platform in the meantime.
If your company does not have an account, that is okay too. We'll start you on a 30-day free trial and we'll contact you via email and/or phone to help you get up and running and make the best use of your free trial before you decide on what level subscription best suits your needs.
Further Help
If you need further help, please contact us through the form on our web page, email our support team, or give us a call – most issues can be resolved within a few minutes.